Explore Oxfordshire and beyond in a gyrocopter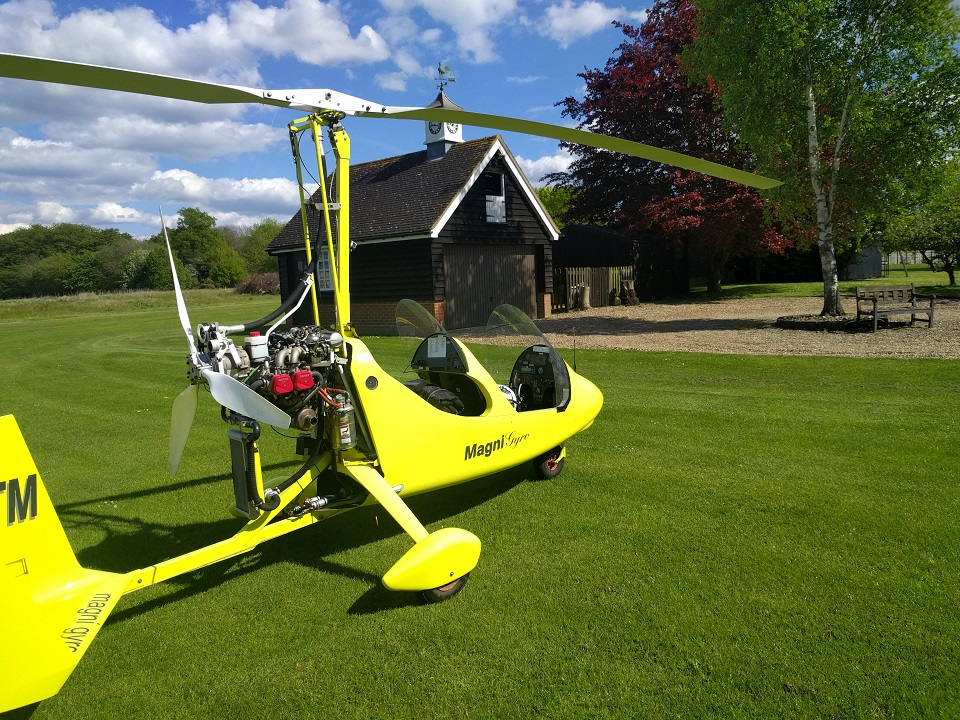 Hop aboard
Join the many fellow travellers who have already experienced the incredible stability of a modern factory built gyrocopter. It is a small aircraft but it feels like sitting in an airliner with a huge window to an unparalleled view!
Still wondering at how much fun it is? Watch the videos taken with our passengers to wet your appetite
A stunning way to visit the countryside
Thanks to their inherently stable design, gyrocopters/ gyroplanes can fly safely at far lower altitudes than conventional aircraft: typically at 1000 feet above ground level. So coupled with the unhindered visibility of an open cockpit, they offer an incredibly smooth yet exhilarating flight experience with unmatched views of the scenery and ground below
Meet the gyroplane
Gyroplanes (or Gyrocopters) represent a silent revolution in personal aviation that has taken off in the last 10 years: like microlights they are small two-seater flying machines but UNLIKE microlights they fly as stable as a Jumbo Jet even in gusty conditions, cannot stall and can land in spaces as small as a tennis court.